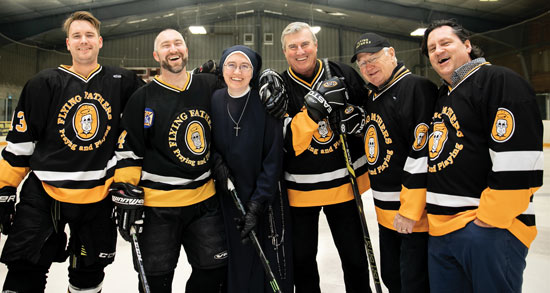 THE RESURRECTION OF THE FLYING FATHERS
4/1/2019
By Meagan Hoegler
Can hockey make the world better? The players and managers of the Flying Fathers think so. From left, Father Paul Patrick, Father John Perdue, Sister Mary Catherine Perdue (aka Sister Mary Shooter) and Father David Berezowski hit the ice to help revive the legendary Canadian charity team. Frank Quinn, second from right, managed the original team for decades; Barrie Shultz manages the new team. Photo by Ash Nayler … Read more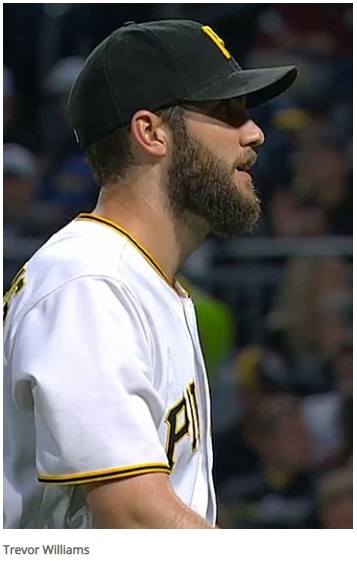 BEING A KNIGHT IS PART OF WHO I AM
2/12/2019
By Andrew Fowler
It's July 11 and the Pittsburgh Pirates' starting right-hander Trevor Williams, a Knights of Columbus member, is in the midst of a skid.
In the beginning of his third season in Major League Baseball (MLB), Williams posted a 2.72 earned run average (ERA) and won five games. But by early July, his ERA had jumped up to 4.60 and he was 6-7 on the season for wins and losses. That Wednesday afternoon, he was scheduled to square off against the Washington Nationals.
Before he took the mound, sitting in front of his locker with a St. Benedict crucifix on it, Williams said a prayer: "Jesus I trust in you." On his left wrist, just below where the glove ends, is a tattoo of the letters AMDG, an abbreviation for the Latin phrase Ad maiorem Dei gloriam, "For the greater glory of God." He sees the letters before every pitch he makes… Read more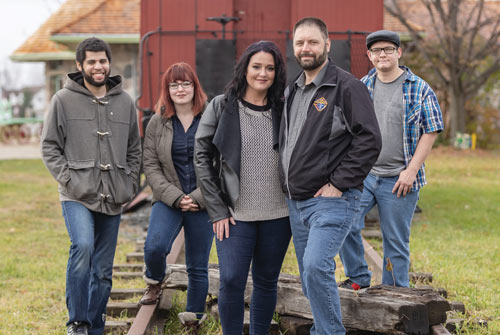 'THEY'RE MY FAMILY'
1/1/2019
by Agnieszka Ruck
AN UNCONVENTIONAL K OF C FAMILY BEARS WITNESS TO THE MEANING OF UNCONDITIONAL LOVE
Patti Harrison was just looking for hope. She was young, scared and pregnant, and didn't know where to turn… Read more
Council #4386 – Breakfast with Santa
Holy Family Council #4386 of Windsor On hosted their annual Breakfast with Santa event for Junior and Senior Kindergarten students from 5 schools. There were 8 days involved during December 2018. There were 28 volunteers totalling 350 hours of service during the event. The council was able to raise $ 2500 which will be donated to charities which better the lives of children in Windsor and Essex County. PGK Denis Lortie and his wife Joanne are the chairperson for this wonderful event. Many thanks go out to the Lorties for their time and dedication to our event.