Life Pillar
Special Olympics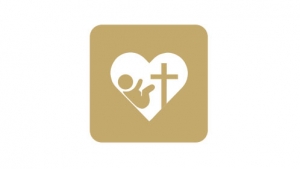 Overview. To say Special Olympics Ontario has a special place in the hearts of the members of the Order would be an understatement. Today, more than 20,000 athletes are involved with Special Olympics Ontario. Much of their personal competitions and sports festivals in Ontario would not be possible without the gift of time, labor, and money from the members of the Order in Ontario.
Since 2011, members of the Knights of Columbus in Ontario have supported Special Olympics Ontario through donations and sponsoring the flag across Ontario relay campaign and sporting events.
If you're an athlete, a coach, or a volunteer, or thinking of becoming one, check us out and learn about the exciting opportunities that they have to offer.
Yes! I want to help with the Flag Across Ontario Relay
The first time the members of the Knights of Columbus volunteered for Special Olympics Ontario can be traced back to the 1969 World Special Olympics World Games held in Toronto. Since then, individual subordinate councils have been volunteering, donating funds to Special Olympics Ontario, or sponsoring individual athletes.
In 1995, representatives from the Special Olympics World Winter Games came to the Annual State Convention and solicited support from Brother Knights for the 1997 Special Olympics World Winter Games being held in Toronto and Collingwood. More than 300 members of the Order responded to the call and volunteered their time and labor to the event.
In 2004, then State Deputy John P. "Jack" Clancy and his administration took part in 50/50 draws at the Toronto Blue Jays home games and the funds received went towards Special Olympics Ontario. Four years later, then State Deputy Yvon Robert created the Special Olympics chairman position to oversee the burgeoning partnership between the two organizations. The First and only member of the Order to fill that position since 2008 has been Joe Mathews.
In 2011, Joe was having a conversation with the CEO and President of Special Olympics Ontario, Glen MacDonell, while they were attending the Canadian Special Olympics Summer Games in London, Ontario when they came up with the idea for the Flag Across Ontario Relay.
Joe approached then-State Deputy Joe Salini who liked the idea and it was agreed that the Knights of Columbus in Ontario would hold the Annual Flag Across Ontario Relay effective since 2012.