Faith Pillar 
Fr. Michael J. McGivney Guild & Honoris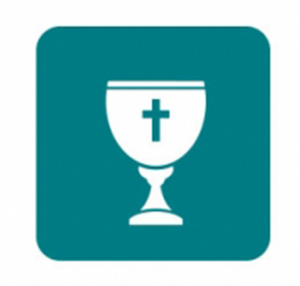 In addition to his role as parish priest and spiritual founder of the Knights of Columbus, Father Michael J. McGivney has embarked on a post-mortem journey toward sainthood since 1996. On March 15, 2008, Pope Benedict XVI declared him Venerable, and, on October 31, 2020, Fr. McGivney was beatified. The process to have him canonized has now begun, and your help is solicited to help make this happen.
Fr. Michael J. McGivney Guild (The Guild)
That effort is supported through the establishment of the Fr. Michael J. McGivney Guild Newsletter. Members are encouraged to join The Guild and receive a monthly news update on the canonization of Fr. McGivney as well as pray for his canonization. There is also an application coupon included in the Columbian Magazine.
Join "The Guild" now, it's free
Fr. Michael J. McGivney Honoris (The Honoris)
Fr McGivney's ability to intercede in our daily lives has been recognized at the only Honoris in Canada, located at St. Patrick Basilica where a "Request for favors box" and a box "Memories of the deceased" have been installed. This is a very private & confidential part of The Honoris, but it is made available to the faithful who may wish to send a request for favors. You may send a request by mail or via email which will then be printed and placed in the box. In both cases, should you so desire, you may include a return email address for us to confirm that your request has been received and placed in the "Request for favors box" located at the Honoris. Every day, members of our Honoris Committee pray for all those requests received and placed in the "Request for favors box".
A fundraising initiative has also begun with an official launch date of July 1, 2023. This initiative consists of a seven-day candle that features a picture of Blessed Father McGivney with the prayer for his canonization on the other side. The candle is intended to be used for prayers at council and Assembly meetings or family prayers at home. 
buy yor candle
Each candle sells for $20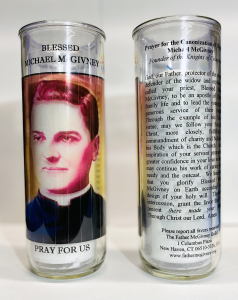 buy yor candle
Learn more about The Honoris, here.