Ontario Knights Rebuilding the Canadian Saints Lookout and Papal Altar of Martyrs' Shrine Pilgrimage in Midland Ontario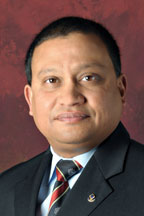 Worthy Ontario Knights, My very Dear Brothers,
Ontario Knights of Columbus have always supported the Martyrs' Shrine in Midland Ontario. This Shrine is one of Canada's National Shrines, consecrated to the memory of the six Canadian Saints, the Jesuit martyrs and two lay persons, who lived, worked and were martyred on or near the site over 350 years ago. This shrine welcomes one hundred thousand pilgrims every year, a good portion of them from all our Canadian Provinces.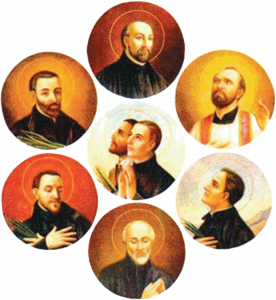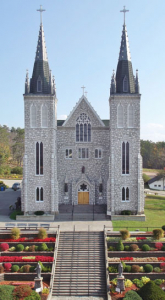 There are many Canadian religious and ethnic Catholic groups who visit this shrine throughout the year. Apart from the shrine church itself, there are various small altars and places of worship on the vast grounds of the 150-acre property. One of these is a huge Papal Altar, built expressly for the personal visit of St – John Paul II in 1984. This altar is the focal venue of "Rosary Sunday" which is celebrated annually in late summer, and which is orchestrated and hosted by the Knights of Columbus. This magnificent celebration, attended by thousands of Catholics, features the formation of a "Living Rosary", represented by pilgrims from various ethnic backgrounds.
A very significant feature on the grounds is the "Look Out" which was constructed just prior to John Paul II's visit and which provides a breath- taking view of Georgian Bay and the Wye River Mouth. The Look Out is an Ontario Archaeological & Historic site as over these waters travelled the Jesuit missionaries.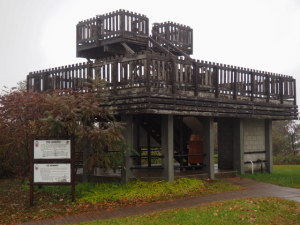 This wooden tower has recently been shut down for structural reasons. It is unsafe, due to its progressive decay over the years.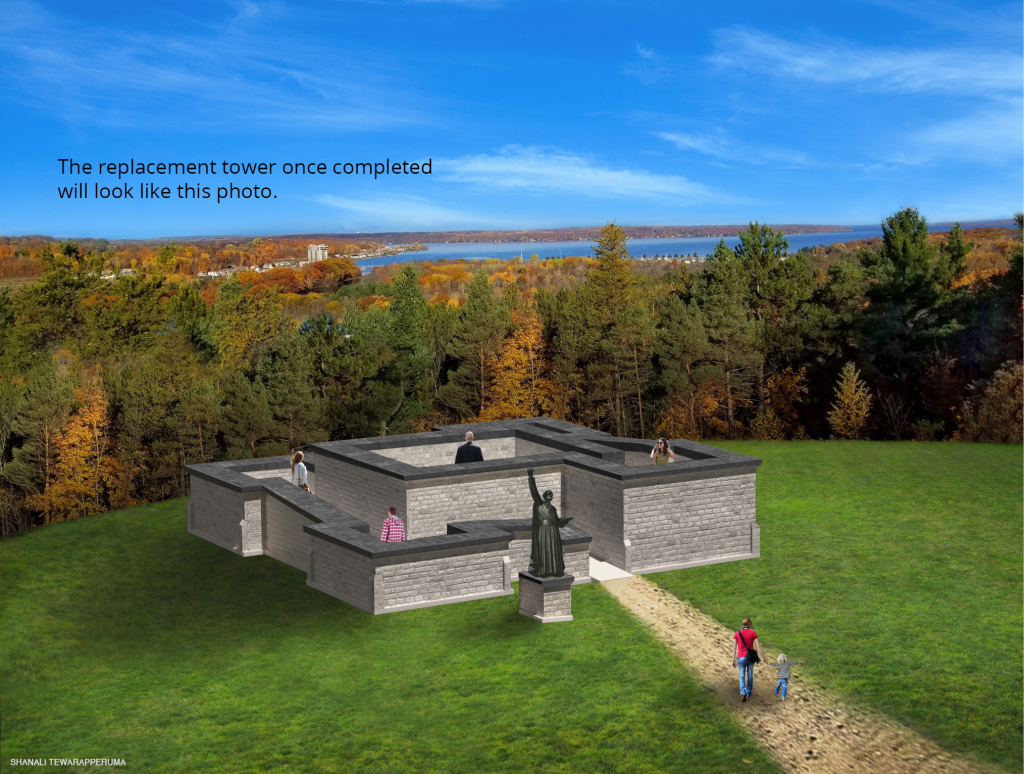 The Ontario Knights of Columbus would like to restore this Look Out for viewing as well as the Papal Altar. This restoration project has also been designated as a high priority on the part of the Shrine Director.
On completion, as pilgrims approach this tower, there will be signs indicating the Knights of Columbus' involvement in this monumental project. We would like to add our brother Knights from across the Order to the list of names on these signs. In recognition of our efforts with this initiative, Father Michael Knox, the Shrine Director approved that we place a statue of our founder Blessed Michael McGivney and will also provide the Knights of Columbus with the schedule of all upcoming annual pilgrimages.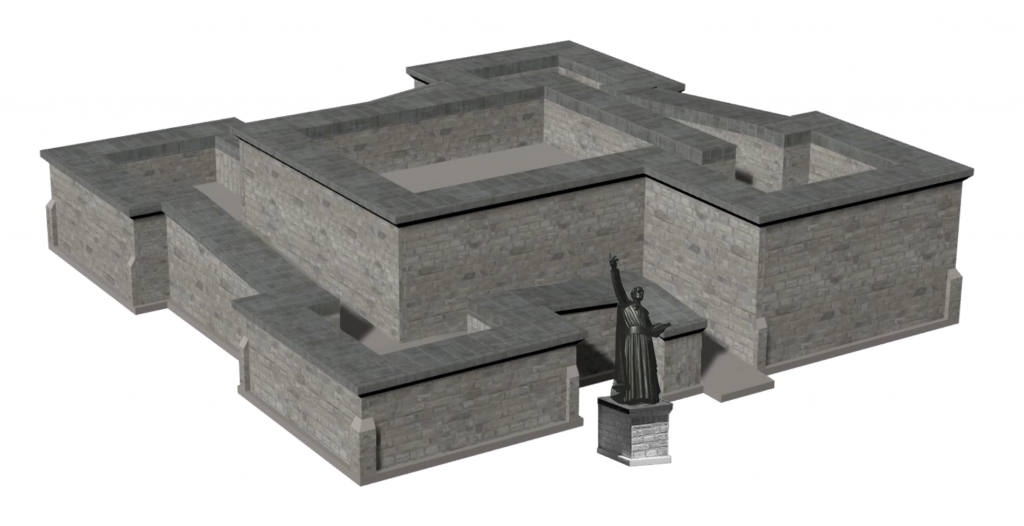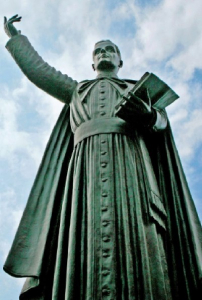 This will permit us to do membership recruitment drives at all these gatherings as they happen. These gatherings will allow us to reach out to many Catholics of various ethnicities, and provide lucrative opportunities for membership growth in our Order. This will benefit all States as the pilgrims come from all over Canada. To facilitate the fund raising, we developed a Canadian Saints, Martyrs' Shrine commemorative pin (designed by our Christian Refugee Relief Director, Bro Hikmat DanDan) which every Knights of Columbus member and parishioner in Canada would love to wear. To order please click the order form (SO-14) Canadian Maryrs Shrine – English or (SO-14) Canadian Martyrs Shrine – French.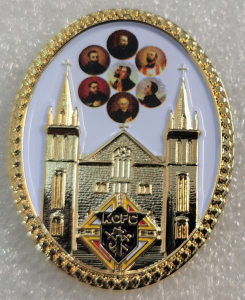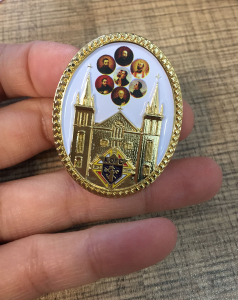 We are hoping that all parishes, assemblies, councils, knights and parishioners all over North America, will give serious consideration to support this restoration project in the spirit of spreading God's word and glorifying the 6 Canadian Saints who probably individually or together stood in that spot awaiting the arrival of their brothers in the canoes on the river. Your assistance will also bring new membership to "Grow the Order." The cost of the Look Out Tower and Papal Altar restoration will probably exceed $ 120,000.00. Supreme has donated $ 70,000 and are requesting that you participate by donating towards this important project. You can make use of the pin as well for fund raising. Ontario State will need your financial help, to see this all Canada project to fruition. Donation can be made online, click DONATE NOW, or by cheque payable to Knights of Columbus Ontario Charities Foundation to be mailed to:
Fraternally,
David Peters
Immediate Past State Deputy
Ontario State Knights of Columbus
Our goal for the Look Out and Papal Altar project