Roses for Life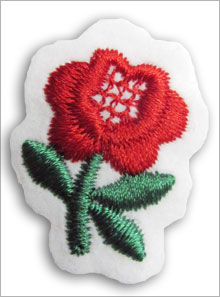 The Roses for Life Program consists of distributing small roses, which attach to the lapel of jackets or coats. The program is designed to increase awareness of the Culture of Life / Pro-Life issues (for example abortion, euthanasia). In addition, it is an easy and practical way to raise funds and provide financial support to any of the Pro-Life organizations for their work. The Roses for Life program works well, in conjunction with other Pro-Life programs such as Life Chain and March for Life.
The program is both simple and practical. The first step is to order a supply of roses from the Ontario State office, using Form SO-15, available from the Ontario website. Please allow 3-4 weeks for delivery.
The second step is to select a date for the event and execute. Typically Councils designate a Rose Sunday (in the Fall); others do it for Mother's Day in May. You could schedule it around other Pro-Life activities such as Life Chain (October) or March for Life (May 12, 2016).
The execution is simple; Brother Knights and their families stand at the entrance of the Church before and after designated Masses, distribute the roses and collect donations. Besides engaging members in the program, it provides an opportunity to be visible in the Church and perhaps recruit new members.
The third step is to allocate the funds raised, send them to the recipient(s) and report to Ontario State using Form SO-6, available from the Ontario website. The form is due by June 15th.
A quick analysis from the recipients in 2015 shows that the top recipients are: Right to Life, various Pro-Life / pro vie groups across Ontario; Birthright/ birthrite, Rose of Durham, Campaign Life Coalition. Councils can choose to give funds to the same groups as before, or choose a new recipient or to give portions to various groups.
As a gesture of appreciation, a plaque will be provided to those Councils for participating in the Roses for Life program; each year Councils could collect a sticker and put it on the plaque so that members could see their contributions over the years.
In closing, I would like to encourage more Councils to participate in the Roses for Life Program and wish to issue a challenge. In 2015, we had 62 Councils participating and raised about $26,400. How about setting a target for 2016 of 100 Councils participation and $35,000. Can we do this Brother Knights? If we put our minds and hearts I believe we can.