ONTARIO COATS FOR KIDS
Help a child stay warm this winter. Buy a box of Knights of Columbus winter coats.
Spreading the Warmth
There are school kids in Ontario who simply do not have a winter coat. We aim to fix this problem.
OUR GOAL
In 2022 – Our goal is 10,000 coats – we collected 8,784 coats.
In 2021 – Our goal is 10,000 coats – we collected 7260 coats.
In 2020 – Our goal is 10,000 coats – we collected 8292 coats
In 2019 – Our goal is 10,000 coats – we collected 7956 coats
In 2018 – Our goal was 7000 coats – we collected 6859 coats
In 2017 – Our goal was 3000 coats – we collected 5256 coats
In 2016 – Our goal was 1000 coats – we collected 2676 coats
Knights in Ontario are leaving no neighbor behind by distributing coats to the children of the Constance Lake First Nation community.
Help a child stay warm this winter.  The coats box of 12 winter coats is $335 (includes shipping and handling).
Welcome
Welcome to the Knights of Columbus Ontario Coats for Kids webpage. Here you will find many videos and testimonials about this wonderful program. Our goal is to provide a warm jacket to every school child who doesn't have one in Ontario.
Several years ago, with the gracious help of our General Agents on the insurance side, a bond was created with our school boards. The mutual co-operation which followed, helped us to fill the needs of schoolchildren throughout Ontario and to achieve our stated goal …. Today, more than ever, there are children going without. Think of the difference it would make in their lives if they had a warm jacket to confront the rigours of our cold climate.
All we need is your kind support. You can purchase one or more boxes of coats or donate any amount towards the purchase of a jacket. Your generosity and goodwill will go a long way in bringing a smile on a child's face. So, please be generous and donate today!
Councils and Individuals donating to program
Please note that the General Agents are working directly with the schoolboards and local schools in Ontario. The schools / school boards will be providing us with the quantity, gender and sizes needed.
However, if you have a specific school or organization that you would like to deal with, please indicate in the remarks section of the order form, otherwise, leave blank. Please include the name of the school / organization as well as the address.
Note, we will attempt to meet your request, but due to logistics, this may not always be possible.
Thank you for your understanding.
Order
For cheque payment, complete the online order form, print and mail it along with your cheque to
Ontario State Office – Coats for Kids Program.
TO ORDER USING PDF FORM (COUNCIL)
TO ORDER USING PDF FORM (INDIVIDUAL DONORS)
Standard Prepacks
*Note, we will attempt to meet your request, but due to logistics, this may not always be possible.
Thank you for your understanding.
Girls Children Coats – Sizes 4-6x fits Toddler to Grade 2
Boys Children Coats – Sizes 4-7  fits Toddler to Grade 2
Girls Youth Coats – Sizes 7-16  fits Grades 2 to Grade 7
Boys Youth Coats – Sizes 8-18 fits Grades 2 to Grade 7
Girls TEEN Coats – Sizes S-XL ~Out of Stock
Boys TEEN Coats – Sizes S-XL  ~Out of Stock
ADULT Female Coats – Sizes S-XXXL ~Out of Stock
ADULT Male Coats – Sizes S-XXXL  ~Out of Stock
Each Box Contains: 12 Mixed Styles and Mixed Sizes Coats.  Click for product overview
Coats specifically designed for Canadian Winters
WIND & WATER RESISTANT – PVC Coated Nylon Jackets
Includes shipping and handling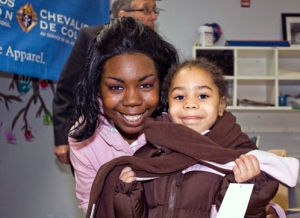 Don't want to purchase a box of coats? That's not a problem. You can donate any amount for this program.
Your donation and generosity will share the warmth of every school kids in Ontario.
Donors
Donors (August 2022 – March 2023)
Thank you donors for your generous donations and support.
Merci aux donateurs pour leurs généreux dons et leur soutien.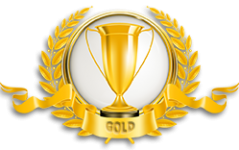 Gold Donors
5 boxes or more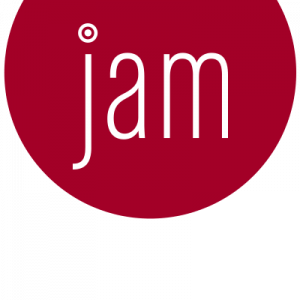 1388 Toronto
10843 St. George's Parish
4916 Msgr. Paul J. Meyer
485 Pioneer
2438 St. Peter in Chains
11681 Blessed Trinity
1388 Toronto
13417 St Lawrence the Martyr
5860 Fr. Carlo Bianchi Upper Hamilton
10402 St. John Fisher
10874 St. Mark's Parish
11525 St. Joseph Highland Creek
10370 St. John Vianney
11729 Holy Redeemer
13443 S. Padre Pio
1394 St. Catharines
8950 St. Thomas Aquinas
9528 St. Vincent de Paul
13461 Mater Ecclesiae
9557 St. Vladimir the Great
14421 Immaculate Heart of Mary
14446 Mary Mother of God
755 Ontario
1467 Fr Ernest Deslippe
1507 William J. Sheady
1626 Barrie
3212 St. Mary's
3515 Our Lady of Perpetual Help
5420 Father Nagle
6091 Father William FitzgeraldEN
7464 Fr. M. Shashkevych
8668 Our Lady of Peace
9079 Monsignor J.H. Ingoldsby
9235 Rev. Clair Tipping
12453  St. Catherine of Siena
13244 St. Rose of Lima
13797 St. Anthony's Maronite
15999 St. Helen of the Cross
8309 Msgr. Gerard Breen
17065 Blessed Frederic Ozanam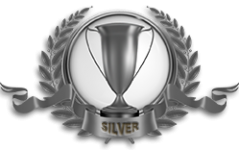 1431 Kilroy
2146 St. Francis of Assisi
4189 Our Lady of Sorrows
4501 St. Michael's
5558 Luke Hart
6052 St. Jude
7332 Bishop Norman Gallagher
8008 Centennial
8841 Saint-Frère André
9005 Good Shepherd
9544 Holy Redeemer
9989 St. Joseph
11164 St. Benedict's
11337 Sts. Peter & Paul
11500 Sainte Marie d'Orléans
11535 Bishop Robert Clune
11826 Holy Angels
12909 St. Martin De Porres
13442 St. Basil's
15861 San Damiano
17397 St. Paul the Apostle / Noelville Lion's Club
932 Superior
4435 St. David
5571 Eastview-Vanier
5925 Orléans
6519 Our Lady of Grace
6740 St-Gabriel
6777 Holy Rosary
7742 Holy Eucharist
7744 Fr. Ladislaus
8435 St. Raphael
8919 Father Paul J.F. Wattson
13094 Oak Ridges
13781 La Cathedrale Notre Dame Cathedral
14358 Pope John Paul II
1387 Father Brian McKee
1453 Windsor Most Precious Blood
1679 Brantford
2356 Monsignor A.J. McNabb
3349 Msgr. J.H. Touchette
4375 Father Nicholas PointEN
4555 St. John the Evangelist
5005 St-Jacques
5068 St. Lawrence
6198 Conseil Rhéal Franche
6217 Canon John Burke
6361 St. Joseph-Bowmanville
6579 Msgr. J. Francis Hinchey
6664 East Ferris
7569 Father Paquette
7570 All Saints
7873 Divine Infant
8168 Mary and Joseph
8661 Credit Valley
8783 Visitation Parish
9295 Father Regis St. James
9551 St. Ursula
9671 Father Victor C. Cote
9793 St. Therese
10009 St. Ann's
10416 St. Andrews
10470 St. John the Apostle
10561 St. Pius X
11271 St. Patrick's
11584 Our Lady of Sorrows
12401 Our Lady of the Miraculous Medal
12859 St. Anthony of Padu
14337 St. Lorenzo Ruiz
14727 St Joseph Protector Of The Church
15333 St. Mary and St. Joseph
16005 St. Theresa the Little Flower
16714 St. Augustine's
17476 St. Jude college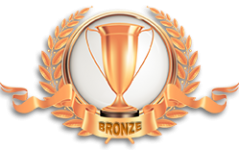 3881 Marian
4917 Our Lady of the Lake
7008 Beaches
9049 Père Paradis
9252 Msgr. T.J. McCarthy
9422 Notre Dame des Champs
10102 St. Michael's
11268 St. Francis of Assisi
12494 Mother Teresa
12745 Regina Mundi
12820 St. Michael's Parish
13335 St. Peter's – Maronite
13405 Our Lady of Mount Carmel
13701 Resurrection of Our Lord
16254 St. Faustina
Assembly 2079
Dear Friend of Dr. Davey School:
It is with much gratitude that we thank you for your generous donation. As you know, many of our families depend on people like you. We appreciate you taking the time out of your busy schedule to think of us.
Thank you so much!
Gerry Smith
Principal, staff and students of Dr. J. Edgar Davey School
Dear Knights of Columbus, Bouvier Agency :
On behalf of the St. Michael Catholic Elementary School Community, we extend a heartfelt thanks to the Knights of Columbus for their generous donations of winter coats for some of our students.
As you may know, ours is an Equal Opportunity school with several families who require ongoing financial support. Through the generous support of various community agencies, we continue to offer our students nutritional snacks throughout the day. Some of our families receive additional food items for the weekend to help sustain their household needs.
We are proud to have a large number of English as a Second Language students who have fled their country of origin to seek a more safe and stable life. As newcomers, most of these families come with very little resources and limited supplies. Your generous donation of over 30 coats was an absolute blessing for these students. The following are some testimonials from the students themselves:
"It was a great experience when we got our new coats! I think every family was thankful for your help and support. I felt like I was welcomed to the school and I have been to other schools but St. Michael School really helped my family and other families. We are really thankful". Ninwa A.
"I was very happy when I got my coat. I couldn't believe that someone that did not know me would give me something so wonderful. Thank-you, Knights of Columbus!". Mareo S.
"I love my new coat! It made me feel so happy. Thank-you!" Vani A.
"It was really nice for you to give us coats and to help peo0ple that need it. Thank-you very much for coming and give us the coats". Maryam
"I felt very happy when I received my coat. I really needed a new coat because I did not have one. I knew that winter was coming. Thank-you so much!" John A.
As you can see, any support we give these children is received with much appreciation. It was such a wonderful experience to see the smiles on the faces of these children as they received their brand new coat.
Please extend our appreciation to your entire council and agency.
God Bless,
Mrs. M.J. Rossi
Principal
November 14, 2016
Dear Neil:
I would like to thank you and your fellow members of the Knights of Columbus for your generosity and goodness. The coats you donated will be of great assistance to hundreds of students in our schools.
Not only will they and their families appreciate the coats they will receive but as well will benefit from the tremendous example you provide.
Our Catholic School System and the students we serve has benefitted on numerous occasions from the selfless service of the Knights of Columbus. The Coats for Kids campaign is but the most recent example of how the fruits of your goodness will make a real difference in the lives of young people in our community.
Please know that your wonder act of giving/mercy is very much appreciated.
Yours very truly,
Patrick J. Daly, Chairperson of the Board
Hamilton-Wentworth Catholic District School Board
"The Office for Refugees at the Diocese of Hamilton was very grateful to receive a generous donation of winter coats from the Knights of Columbus "Coats for Kids" campaign in early 2016.
The Diocese of Hamilton welcomed more than 100 new Permanent Residents to Canada through our refugee sponsorship program in 2016. In a global community where more than 50% of the world's refugees are children and youth, many of the refugees sponsored through our program are of school-age, in need of warmth, love, support, shelter, clothing, etc.
In 2016, the Government of Canada provided winter clothing and wear to Syrian newcomers, but other refugee groups were not provided this same support. In this context particularly, the Knights of Columbus initiative played a pivotal role in filling this gap, providing much needed warmth and care to very special young members of our Canadian community.
The value and appreciation of all of the newcomer families that benefited from the generosity of the Knights of Columbus "Coats for Kids" campaign in 2016 cannot be overstated. And, I speak for all families in the pipeline to arrive in Canada this chilly winter season when I say: "thank you for your kindness in caring to keep our children warm". For, it is only when our children are warm and safe that they are truly free to smile, to play, to thrive.
The Roman Catholic Diocese of Hamilton
Erin Pease, Director, Office for Refugees
January 16, 2016
Dear Mr. Nat Gallo, Brother Knights and Bouvier Agency
With much gratitude, I write this note to thank you and your Brother Knights for your generous contribution of new winter coats for our students at St. Brigid Catholic Elementary School.
As the season of Advent allowed us to prepare spiritually through our promises to Jesus, your generosity has modelled a corporal work of mercy, helping those in need. This made a significant difference in lives of our students.
Your support as a community partner helped to lessen the burden felt by our families trying to provide for their children. Within our economically challenged community we are blessed to have supports in place to assist our children to be ready to learn. We depend on nutrition programs, clothing swap shop, eye glass program and various opportunities to attend events through community sponsorship to help provide for our families.
Our student council leaders and staff advisors were delighted to meet you and receive such a wonderful surprise. Your generous donation of new coats brought much excitement to our students, as they chose new coats: "Thanks, Now, I have a coat of my very own." "Wow, this is awesome, Thanks." "Thank you this is my favourite colour, like my friend" "Now, I will be warm for the winter, my Mom will be happy. Thank you" We also received some messages of appreciation from parents for your thoughtful support. The community was truly moved by your spirit of generosity.
Once again, thank you for your very generous support of our students, providing warmth of a new coat as well as emotional support in a time of need. As a school community, we pray that God will continue to bless the Knights of Columbus as Catholic leaders living the Gospel through their generous spirit and altruistic endeavors.
God Bless With much appreciation,
Patricia Akers
Principal