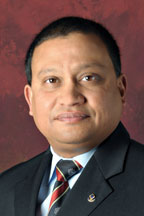 My Brothers,
The Knights of Columbus is the world's largest Catholic family fraternal service organisation with over 2 million members. It provides members and their families with volunteer opportunities in service to the Catholic Church, their communities, families, and young people. We are Catholic men who lead, serve, protect, and defend. We share a desire to be better husbands, fathers, sons, neighbours, and role models, and to put charity and community first.
Knights of Columbus councils exist in nearly every community in Canada.
"We are Pro-life, and we will always be Pro-life."
Our programs focus on sharing our support for life through prayer and action. We are involved in providing support for pregnancy centers, Pro-Life groups, and Pro-Life initiatives. We also care about people with disabilities through the Special Olympics program and other programs to include people with disabilities in our Parishes. In other words, we believe in life and we care for others by living our support for human life.
We are very proud to be sponsors of the March for Life. There are many Knights present here today, and I am very happy to be able to participate and represent the Knights of Columbus as well.
If you are 18 years of age, and pro-life, we invite you to become a member of our Fraternal Order. We are committed to building a culture of life, and we can only accomplish our goals through active, caring members, such as those who participate in Pro-Life and the March for Life.
We welcome the people of Life to help us continue to build a culture of Life.
David Peters
State Deputy