State Deputy Charity Run for Compassionate Community Care

State Deputy, Marcel Lemmen, and Membership Director, Alex Schadenberg, are running a Half-Marathon (21.1km) on October 2, 2021 along the Hamilton Waterfront Trail to raise funds for the Compassionate Community Care charity. A charitable tax receipt will be issued for all donations. Also participating in the run is the State Program Director, Earle DePass.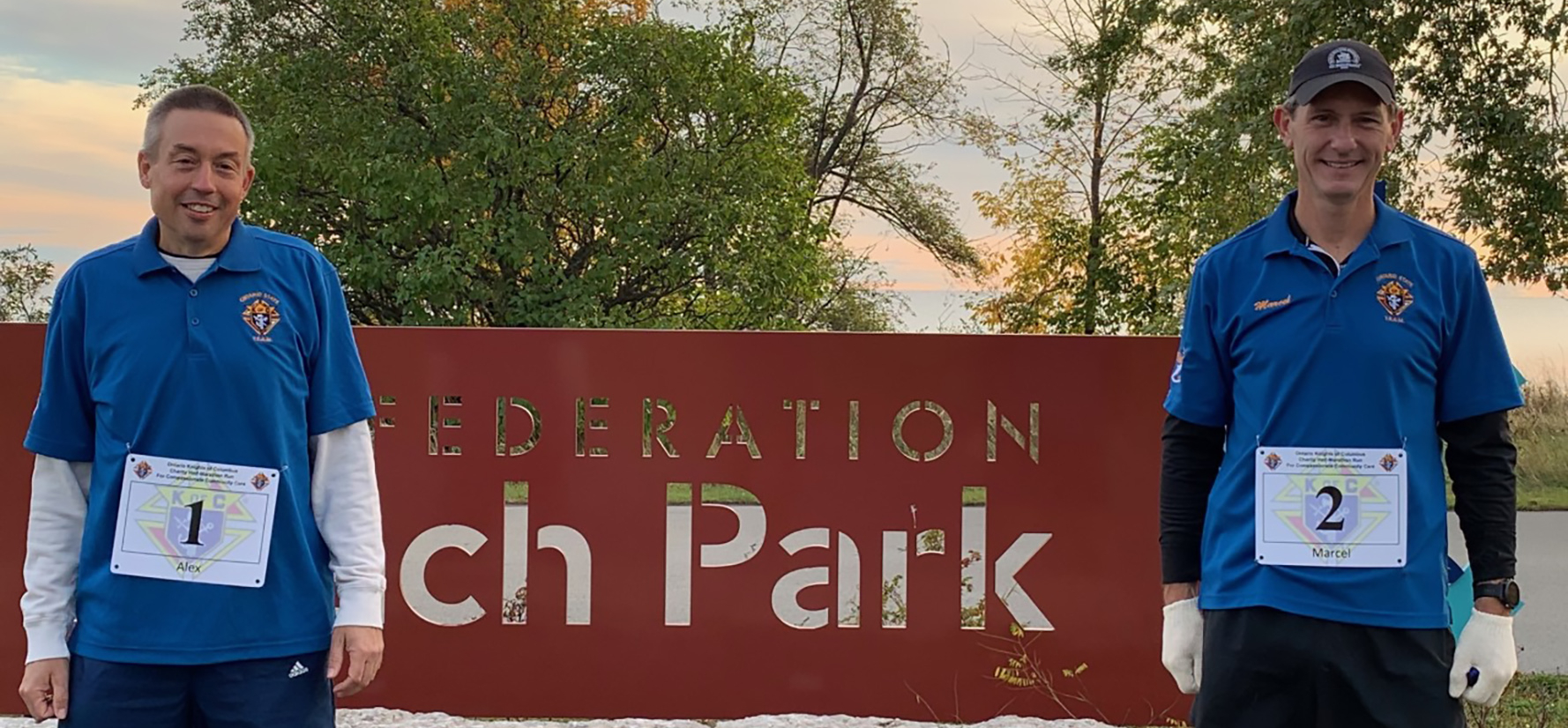 Half Marathon • Hamilton Waterfront Trail •  Saturday, October 2, 2021 at 9:00 a.m.
or mail your donation to:
Knights of Columbus Ontario Charity Foundation
393 Rymal Rd. West, Suite 201 Hamilton, ON L9B 1V2
For more information, please email Alex Schadenberg: membershipdirector@ontariokofc.ca